Computers, Copies, & Services
PUBLIC INTERNET COMPUTERS
The Library offers several public internet computers available on a walk-in basis for a one hour period after signing in.
You may also reserve a computer in person or by telephone.
The computers have Microsoft Office which includes Word, Excel, PowerPoint, and Publisher.
Printing from these computers is available, .15 per page for black and white prints, and $1.00 per page for color prints on standard or legal size paper. Prints on ledger size paper are an additional .50 per page.
Click here to read a copy of the Computer Policy.
WiFi
You can use the Library's free WiFi service with your WiFi enabled device.
Passwords are available at the front counter. Your device may automatically detect our public network.
Printing from WiFi-enabled devices is not currently available.
COMPUTER INSTRUCTIONS
The library offers simple hands on beginner computer skills as time permits. This may include setting up an e-mail account, using a browser, printing and saving.
The library occasionally offers small computer classes for adults. Check programs.
PHOTOCOPIER
Photocopies cost .15 per page for black and white copies, and $1.00 per page for color prints on standard or legal size paper.
Ledger size copies 11" x 17" cost .50 per page for black and white copies, and $1.50 per page for color copies.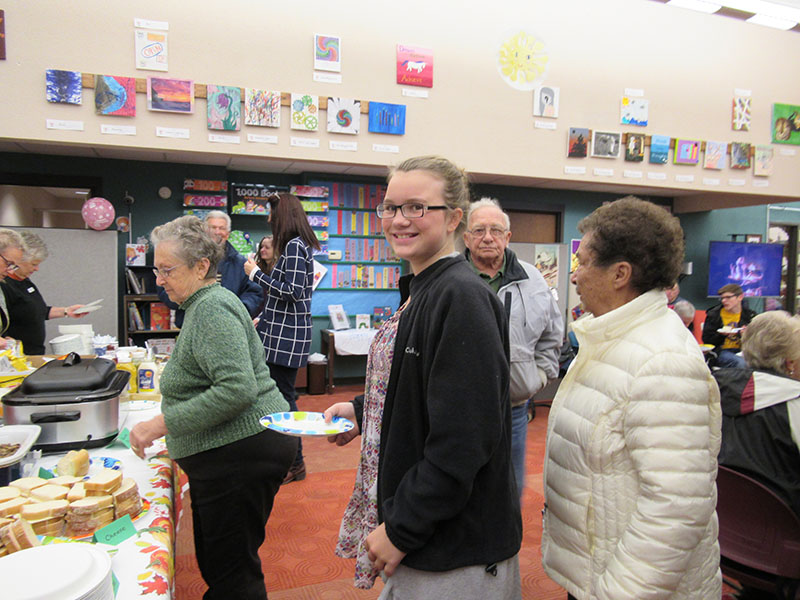 FAX
A Fax costs $1.00 per page to send.
A Fax costs .50 per page to receive at the library.
TEST PROCTORING SERVICE
The Library offers test proctoring services to its district residents.
Exams must be scheduled 10 days in advance by the testing agency.
The library may decline a proctoring request if the requirements exceed our capability. The Library will not download or install software.
The student is responsible for compliance with all testing agency requirements.
MAKER SPACE MACHINES
The library offers appointments for small scale in-house use of some maker space machines and equipment based on staff and supply availability. Call in advance for appointment.
Lamination machine: Lamination sheets cost $1.00 per page.
Hand powered die cut machines: You must supply the paper.
Button making machines: $1.00 per button.